BUNDLE SET
1x RILASTIL Aqua Face Hydrating Cleanser 200ml
1x RILASTIL Daily Care Toner 200ml (All skin types even Sensitive Skin)
WHAT IT DOES
RILASTIL Aqua Face Hydrating Cleanser 200ml
-Foaming cleanser with a physiological pH
-Removes impurities without changing the lipid content of the skin
-Provides immediate hydration, leaving the skin soft and supple.
-With mild surfactants
-Soap-free
-Suitable for all skins type
How to use:
-Mix with water
-Massage to create a light foam
-Rinse thoroughly
RILASTIL Daily Care Toner 250ml (All skin type even Sensitive Skin)
-No-Alcohol lotion
-With vegetable extracts, Rutin and Panthenol
-For normal, sensitive, and delicate skin
How to use:
-After cleansing
-Soak a cotton pad with toner, then swipe it over your entire face, neck, and chest, or put a few drops of toner into the palms of your hands and then press them into your face.
Recommended for: For All Skin Types
HOW TO USE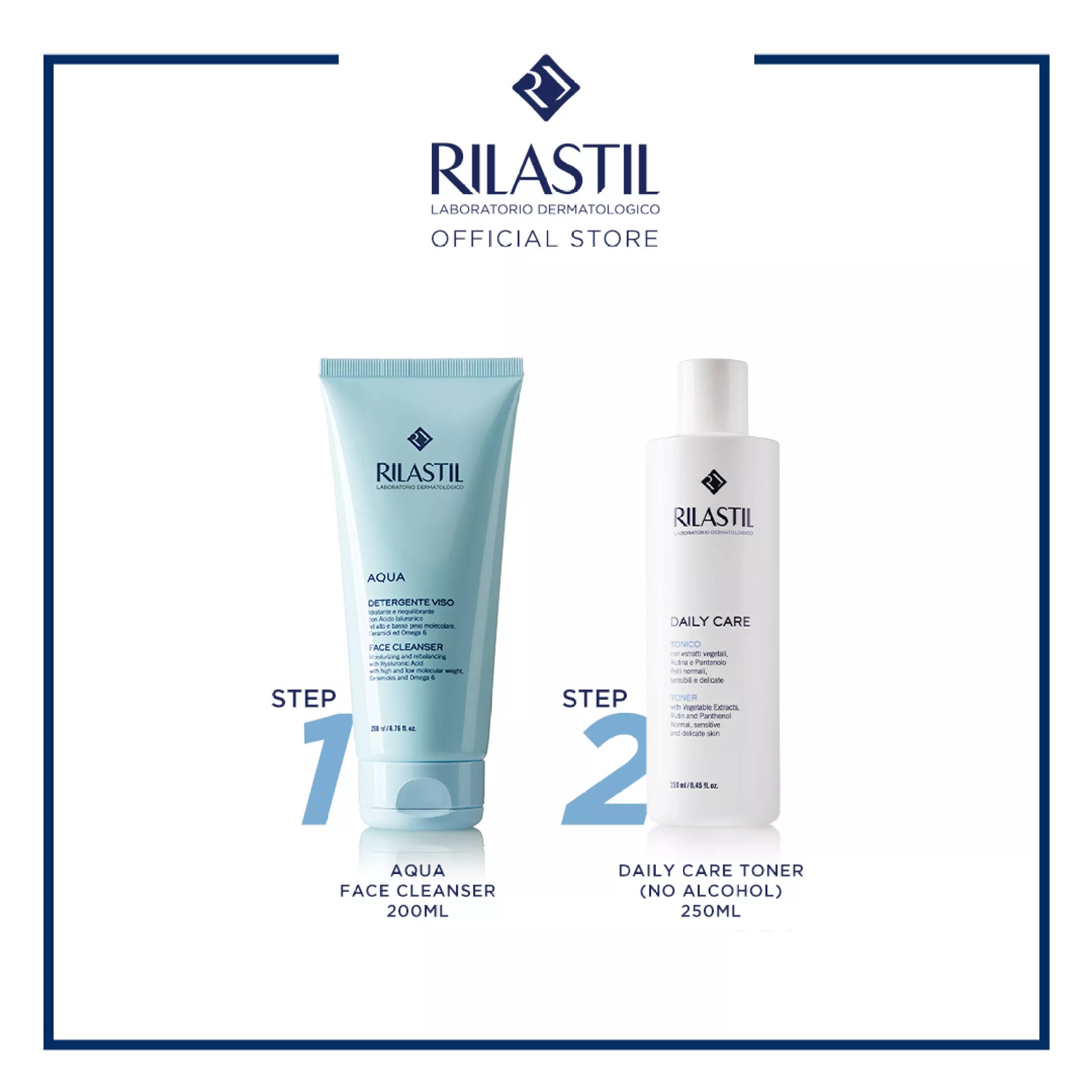 KEY INGREDIENTS
Aqua Face Cleanser
Formulated for optimum moisturization, our experienced team come up with THREE SUPER INGREDIENTS!
Hydraboost: Biotechnological booster that enhances the action of Hyaluronic Acid
Hyaluronic Acid: Superficial and deep moisturizing action
Ceramides: Reinforce the skin barrier and reduce trans-epidermal water loss
Daily Care ( Non-Alcohol) Toner
With Vegetable extracts, Rutin and Panthenol