RILASTIL AQUA TRAVEL SET
Contain :
Aqua Cleanser 50ML X 1
Aqua Moisturizing Mask 30ML X 1
WHAT IT DOES
Rilastil Aqua Face Cleanser delicately removes skin impurities while maintaining optimal moisture levels in the skin. A perfect cleanser for anyone.
Maintains moisture balance
Suitable for any kind of skin
Strengthens the skin barrier
Recommended for: For All Skin Types
Solutions for: Dry Skin, Dullness, Dehydrated Skin
Rilastil Aqua Moisturizing Mask is a fresh and creamy emulsion, with many highly pure active substances, being able to restore immediate hydration and softness to your face skin.
Restores the correct skin dehydration
Restores integrity of the skin barrier, hindering water loss
Makes your skin look bright and soft.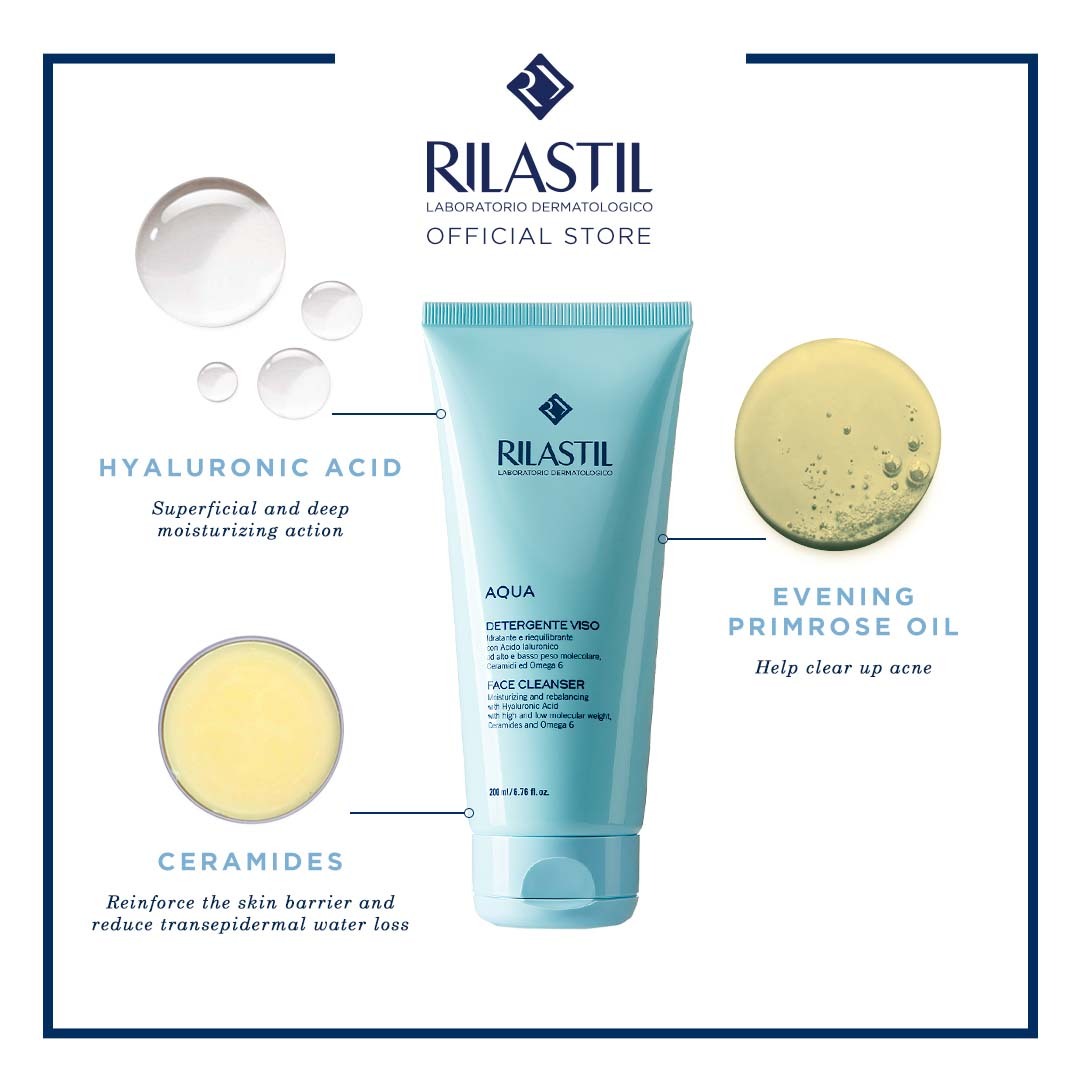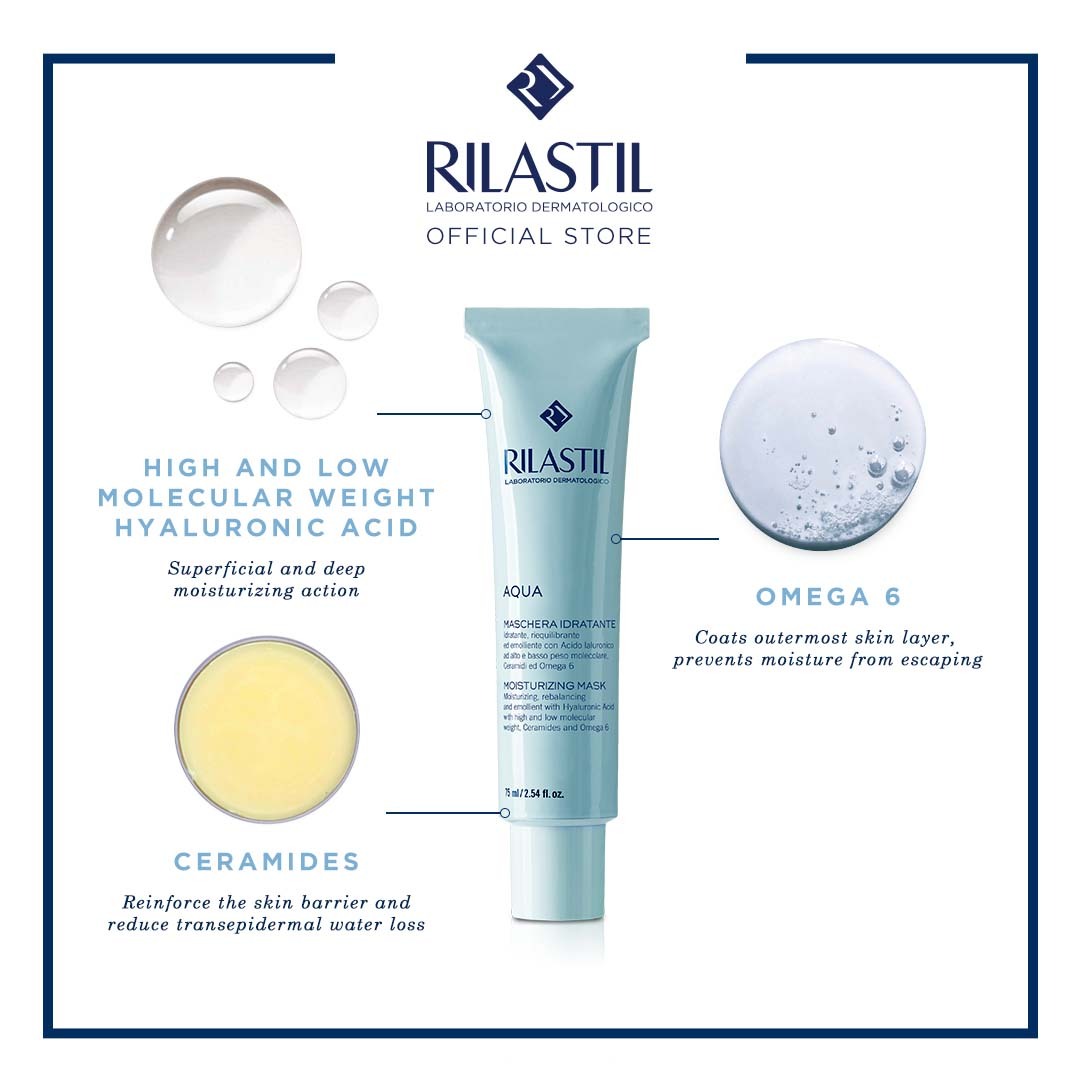 Recommended for: For All Skin Types
Solutions for: Dehydrated, Dry Skin, Dullness and Even skin tone
HOW TO USE
Once or twice a week as part
of your regular beauty routine, but also overnight
to recharge dehydrated and stressed skin,
or after sun exposure as a recovering and restoring
treatment.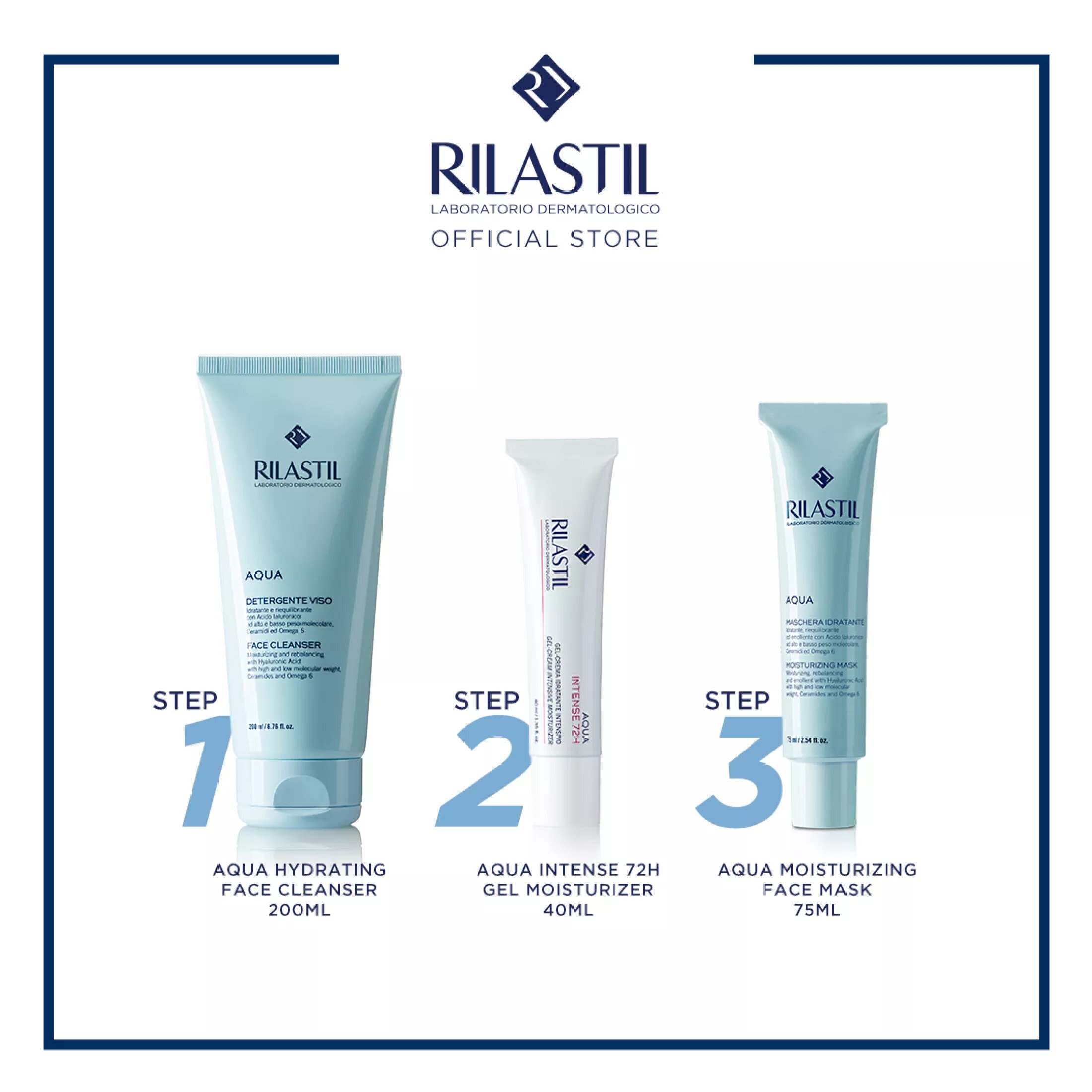 KEY INGREDIENTS

Formulated for optimum moisturization, our experienced team come up with THREE SUPER INGREDIENTS!
Hydraboost: Biotechnological booster that enhances the action of Hyaluronic Acid
Hyaluronic Acid: Superficial and deep moisturizing action
Ceramides: Reinforce the skin barrier and reduce trans-epidermal water loss